Features :
☆ Ready-packed set
☆ Fullfillment, packing and ship out will take 1 to 5 days.
☆ All order will process consequently based on who order first.
☆ We cant accept any cancellation request after we already confirm fullfillment.
☆ Please buy 1 set per order to avoid any damaging issue in delivery process.
☆ FYI, we always use ABX Express as our main shipping provider.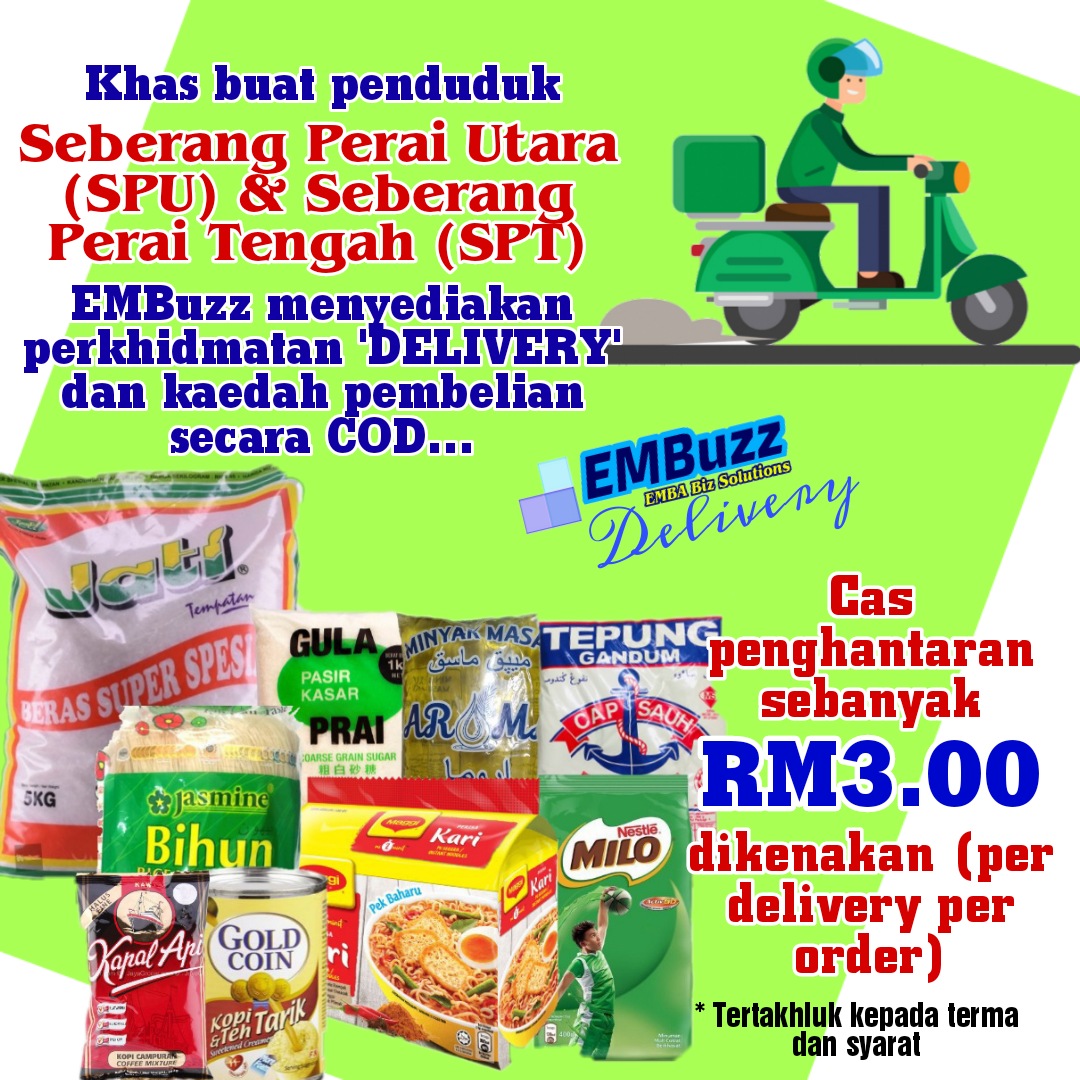 Set J :

1. 1 x Beras 5kg
2. 2 x Gula 1kg
3. 1 x Tepung gandum 1kg
4. 1 x Minyak masak 1kg
5. 1 x Susu pekat manis
6. 1 x Serbuk kopi
7. 1 x Milo 250g
8. 1 x Mee segera
9. 1 x Bihun
[10 kuantiti dalam 9 item]

2. Semua item akan dipek dalam 1 kotak untul tujuan penghantaran.
3. Harga yg ditawarkan adalah dalam bentuk keseluruhan 1 set. Tidak ada pertukaran item.

4. Brand produk yg tertera pada gambar tidak semestinya sama dengan item yg dihantar. Ianya bergantung kpd stok. Namun, sebarang pertukaran brand item hanya mengikut kadar nilai harga yg sama.

5. Untuk tujuan pemberian bantuan makanan kpd golongan memerlukan, pembeli boleh nyatakan alamat lengkap penerima yg akan menerima bantuan ini ketia melakukan pesanan. Bil dan invoice akan di emailkan kpd penyumbang.
6. Sila hubungi pihak kami jika hendak membuat pembelian dan penghantaran dalam bentuk bantuan Bakul Makanan.